Category:
RAIN SMS MARATHI
Get Latest Rain SMS in Marathi Language. We always update Marathi Rain Messages in this category so you will get Latest & New Rain SMS in Marathi. Send Monsson SMS in Marathi Text to your friends & share the joy of Rainy Days with them. Enjoy our Best Rain SMS Collection in Marathi & Share Rain SMS in Marathi Font with your Facebook Friends. Happy Monsoon!
आठवण करून देतो,
पाऊस तुझ्या त्या स्पर्शाची..
ओलीचिंब भिजलेली तू,
मिठीत माझ्या असल्याची…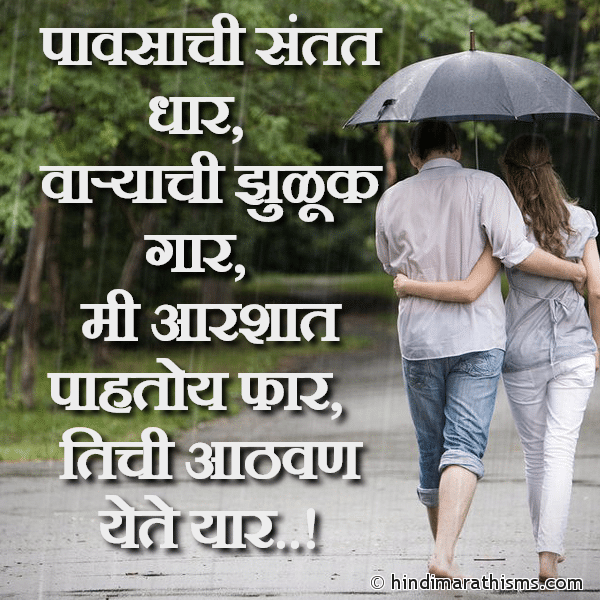 पावसाची संतत धार,
वाऱ्याची झुळूक गार,
मी आरशात पाहतोय फार,
तिची आठवण येते यार..!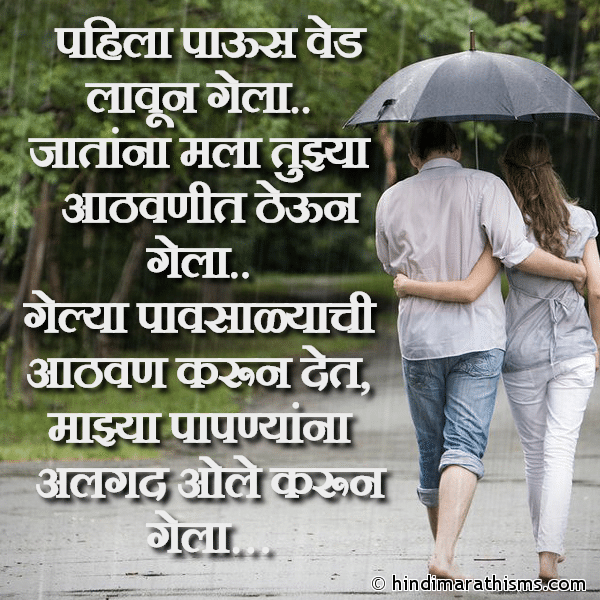 पहिला पाऊस वेड लावून गेला..
जातांना मला तुझ्या
आठवणीत ठेऊन गेला..
गेल्या पावसाळ्याची
आठवण करून देत,
माझ्या पापण्यांना
अलगद ओले करून गेला…