Category:
FUNNY SMS MARATHI
Get Latest Funny SMS (मराठी विनोद जोक्स) in Marathi Language only on Hindimarathisms. We always update Hindi Funny Messages in this category so you will get Latest & New Funny SMS in Marathi. Send Funny SMS texts or pictures in Marathi to your friends & make luagh them. Enjoy our Best Funny Jokes SMS Collection in Hindi & Share Funny SMS Images in Marathi Font with your Facebook & whatsapp Friends. Funny SMS is also known as funny jokes, marathi vinod, marathi chutkule, Funny Quotes or status in Marathi.
पुन्हा जर "KK" केलं ना तर
फट K..
खाशील सांगतोय…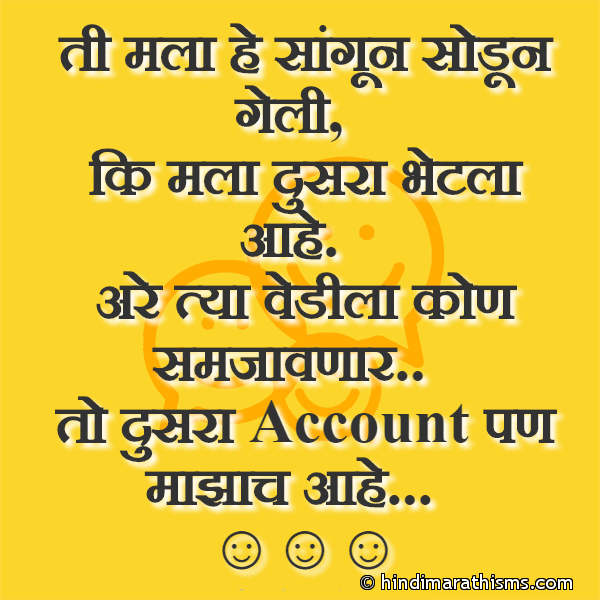 ती मला हे सांगून सोडून गेली,
कि मला दुसरा भेटला आहे.
अरे त्या वेडीला कोण समजावणार..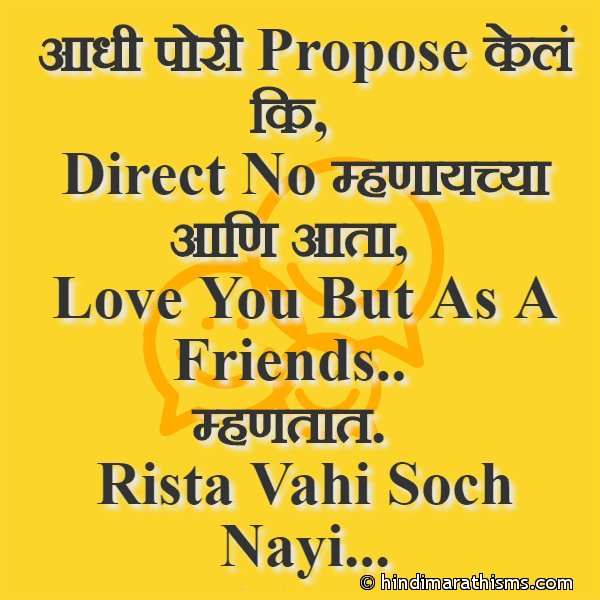 आधी पोरी Propose केलं कि,
Direct No म्हणायच्या आणि आता,
Love You But As A Friends..
म्हणतात.
Rista Vahi Soch Nayi…