Category:
ENCOURAGING SMS HINDI
Get Latest Encouraging SMS in Hindi Language. We always update Hindi Encourage Messages in this category so you will get Latest & New Encouraging SMS in Hindi. Send Encouragement SMS in Hindi Text to your friends & Encourage them. Enjoy our Best Encouraging SMS Collection in Hindi. Share Encouragement Thoughts in Hindi Font with your Facebook Friends & Encourage them.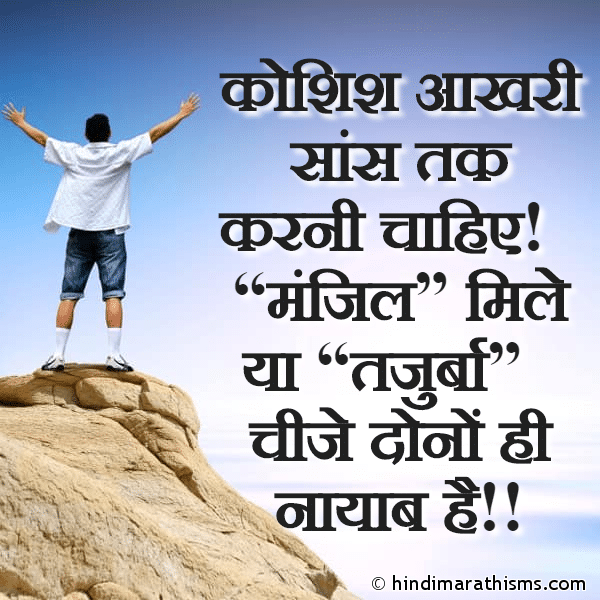 कोशिश आखरी सांस तक करनी चाहिए!
"मंजिल" मिले या "तजुर्बा"
चीजे दोनों ही नायाब है!!
जिंदगी में रिस्क लेने से कभी मत डरिये..
या तो जीत मिलेगी,
और हार गए तो सिख मिलेगी…
सत्य को कहने के लिए किसी,
शपथ की जरुरत नहीं होती..
नदियों को बहने के लिए किसी,
पथ की जरुरत नहीं होती..
जो बढ़ते है ज़माने में,
अपने मजबूत इरादों के बल,
उन्हें अपनी मंजिल पाने के लिए,
किसी रथ की जरुरत नहीं होती…
शुभ प्रभात! आपका दिन मंगलमय हो!!