Category Archive:
BREAKUP SMS HINDI
Here you will find Latest BreakUp SMS in Hindi Language. We always update Hindi BreakUp Messages in this category so you will get Latest & New BreakUp SMS in Hindi. Use our Heart touching BreakUp SMS Collection in Hindi & Share BreakUp SMS in Hindi Font with your Facebook Friends or Send this latest Breakup SMS in Hindi Text to your loved one & try to persuade or forget them. Hope your Break up convert to Love again.
दूरियाँ जब बढ़ी,
तो गलतफहमियां भी बढ़ी,
फिर तो उसने वो भी सुना,
जो हमने कहा भी नहीं…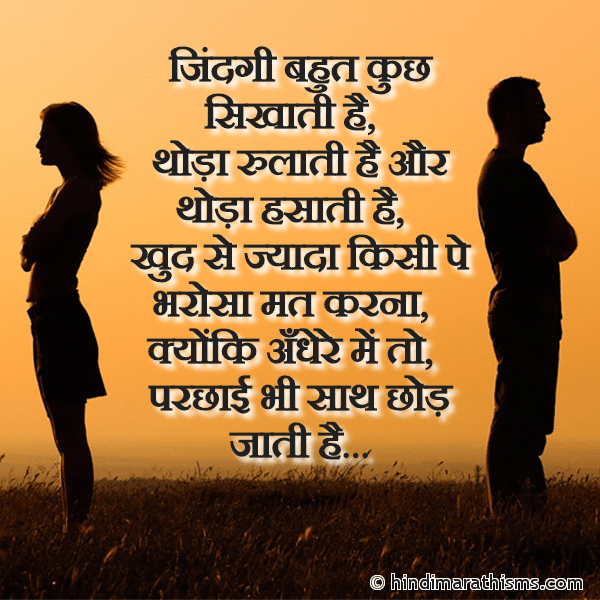 जिंदगी बहुत कुछ सिखाती है,
थोड़ा रुलाती है और थोड़ा हसाती है,
खुद से ज्यादा किसी पे भरोसा मत करना,
क्योंकि अँधेरे में तो,
परछाई भी साथ छोड़ जाती है…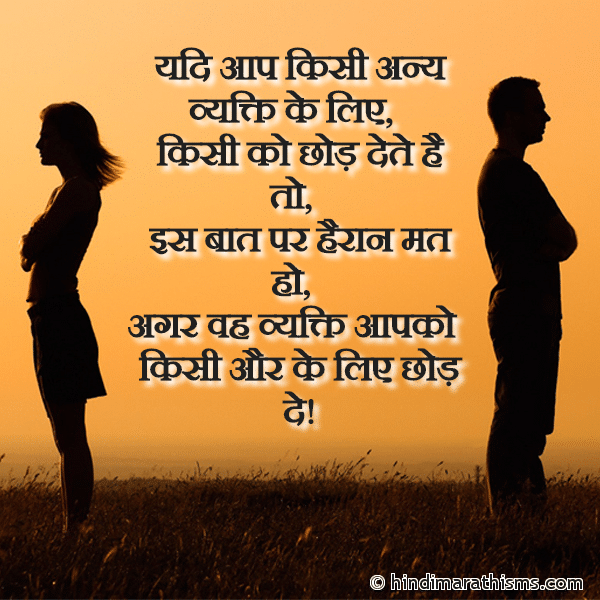 यदि आप किसी अन्य व्यक्ति के लिए,
किसी को छोड़ देते है तो,
इस बात पर हैरान मत हो,
अगर वह व्यक्ति आपको
किसी और के लिए छोड़ दे!