Category:
BIRTHDAY SMS HINDI
Get Latest Birthday SMS (जन्मदिन शुभकामनाये) in Hindi Language. We always update Hindi Birthday Messages in this category so you will get Latest & New Birthday SMS in Hindi. Send Birthday SMS in Hindi Text to your friends & Wish them. Enjoy our Best Birthday SMS Collection in Hindi & Share Birthday Wishes in Hindi Font with your Facebook & Whatsapp Friends. Say Happy Birthday to your dear one.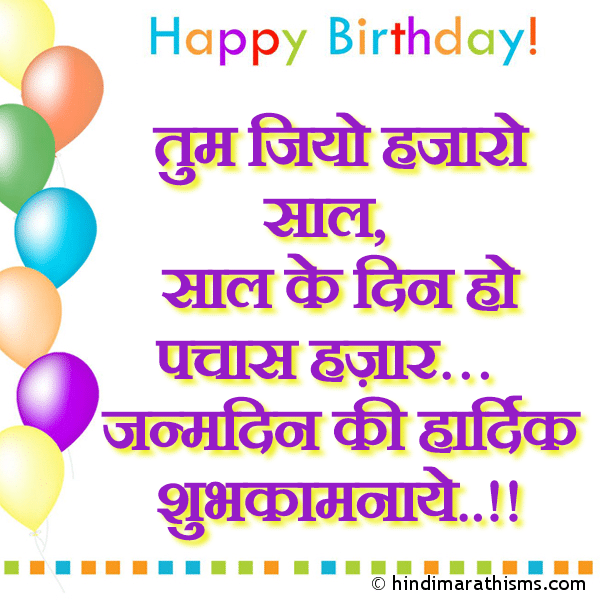 तुम जियो हजारो साल,
साल के दिन हो पचास हज़ार…
जन्मदिन की हार्दिक शुभकामनाये..!!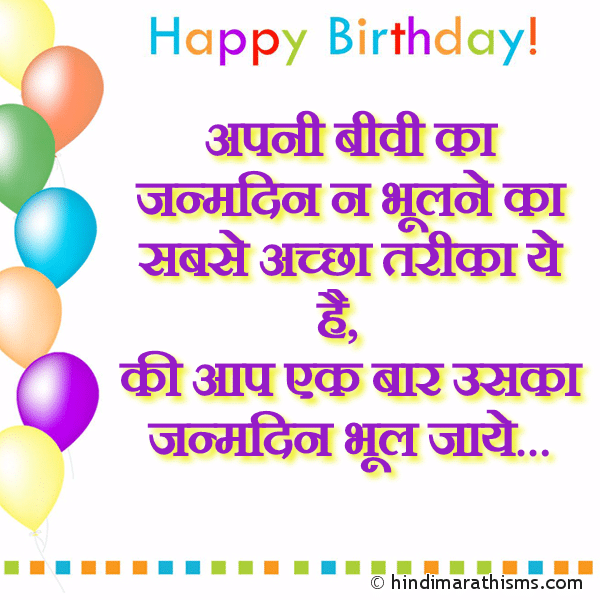 अपनी बीवी का जन्मदिन न भूलने का सबसे अच्छा तरीका ये है,
की आप एक बार उसका जन्मदिन भूल जाये…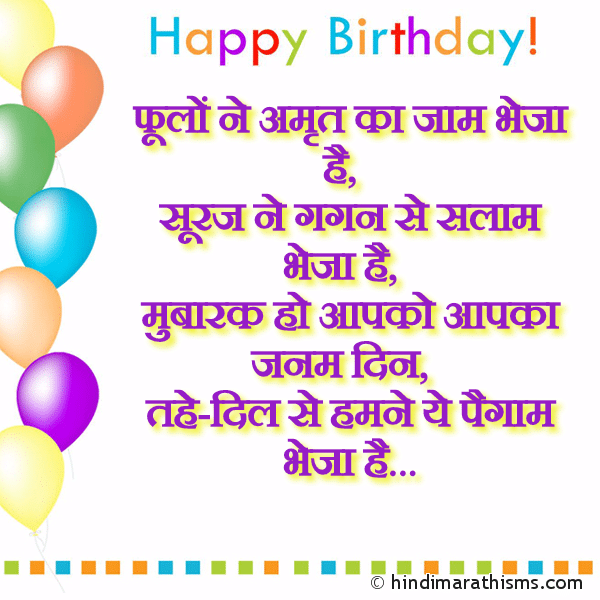 फूलों ने अमृत का जाम भेजा है,
सूरज ने गगन से सलाम भेजा है,
मुबारक हो आपको आपका जनम दिन,
तहे-दिल से हमने ये पैगाम भेजा है…